Mesoscale analysis of fracture processes
We aim to develop macroscopic constitutive models for the prediction of the nonlinear fracture process of quasibrittle geomaterials (concrete, rock, stiff soils) based on discrete mesoscale analysis.
We have analysed the fracture process in geomaterial with discrete mesoscale analysis in Grassl and Jirásek (2010), Grassl et al. (2012) and D. Grégoire et al.(2015).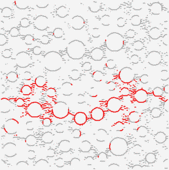 Discrete mesoscopic analysis of the fracture process in a heterogeneous material subjected to uniaxial tension.
Recently, we performed 3D meso-scale analyses of fracture processes in fibre reinforced composites Grassl and Antonelli (2018).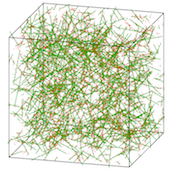 Mesoscale modelling of fracture in fibre reinforced composites.
We also proposed a calibration strategy for the averaging radius in nonlocal models in Xenos et al. (2015).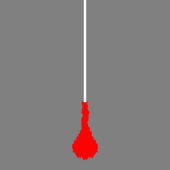 Macroscopic continuum analysis of the fracture process of a compact tension test with a nonlocal damage-plastic model.
See Publications or contact me for more information.


Last updated by Peter Grassl